BBC Countryfile Visit to Two Farmers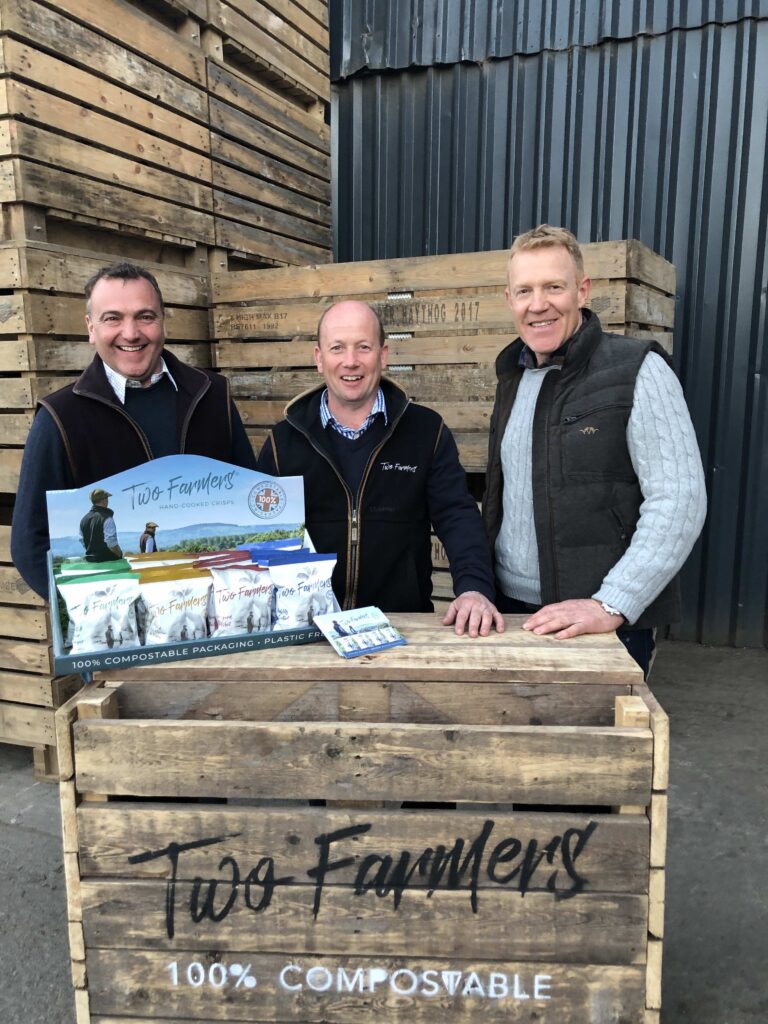 BBC One's Countryfile team paid a visit to Herefordshire earlier this month to find out more about a new sustainable crisp enterprise.
Presenter Adam Henson visited Pengethley based business Two Farmers crisps where he spent time with owners Mark Green and Sean Mason. Adam was keen to discover what makes Herefordshire such a great county for growing potatoes and was given a tour of the land with potato farmer Mark. Adam then went to find out more about how Mark and Sean are sustainably producing their new hand-cooked crisps on the farm, using renewable energy, locally sourced ingredients and most importantly the Uk's first 100% compostable packet.
He also visited nearby Droitwich Salt and Charles Martell cheesemakers who supply their produce to flavour the crisps.
Mark comments " It was great to host the Countryfile team for the day and Adam was really impressed by the Herefordshire countryside and in particular the quality of the soil we have here, perfect for growing potatoes and making the best tasting crisps!"
The episode aired April 14th at 6pm
This month we are proudly supporting Plastic Free July. We hope to encourage people to become more aware of single-use plastic and make small changes that can have a huge positive impact on the planet.
read more